Matalan sale picks. (click on picture for link). I love the trend for midi skirts (can we keep this trend going always please?) The organza insert stops it from looking too childish and is very cute. I really love leopard print and have had my eye on this coat for ages, but can't quite justify buying another winter coat! Dress is lovely too, but I really want them longer as they are just too short to wear for work. Lastly these boots are awesome. I always feel fierce  when I'm wearing my combat boots (closest they've ever been to war- Northern line rush hour!).
Nothing took my fancy in the George sale, all the things I liked were sold out (good for my bank balance!).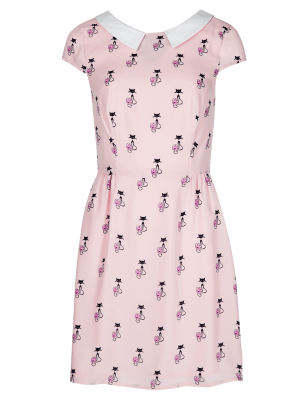 Lastly look at this beauty from Marks and Spencers! So cute.